SWOA

South West Orienteering Association
Welcome to SWOA…
Welcome to the South West Orienteering Association website.  SWOA is one of the 12 regional associations of British Orienteering (BOF), covering Cornwall, Devon, Dorset, Gloucestershire, Somerset, and Wiltshire.
If you want to have something posted on the website, please contact the SWOA Secretary.
If you find a fault with the functioning of this website, please email the Website Manager, Nath Fernandes: nath@veudesign.co.uk.
Peter Hart new CEO British Orienteering coming to SWOA and information regarding a Grade C Controllers' course
Posted on: 22nd February 2018
Peter Hart our new CEO will attend the next SWOA Committee meeting, Wednesday 7 March, Taunton. Club representatives are invited to meet Peter and discuss Association and local Club issues. Meeting agenda here.
BOK will host a SWOA Grade C Controllers' course, Saturday 12 May, Bristol. Open to SWOA clubs, places limited; run by Mark Dyer BOK, Grade A Controller. For initial details contact BOK.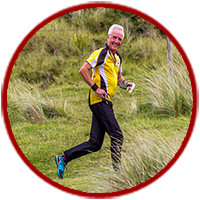 South West Junior Squad and Yvette Baker qualifying round Sunday 8 April (QO)
Posted on: 19th February 2017
Read all about the successes of the amazing SW Junior O Squad in this 2017 review here.
Clubs are invited to enter numbers for this event to QO. Details here and on the QO website.
New Emergency Number for CEO British Orienteering.
Posted on: 15th February 2018
There is a new emergency number for the CEO British Orienteering. See updated BOF Rules Appendix E: Safety (page 104) and updated BOF O Safe policy document.